Hello and Welcome!
Through energy work I help people by connecting with their energy fields to promote healing and well-being.
Now you can order my book from Amazon Kindle. The Accidental Psychic chronicles my journey from skeptic to psychic energy worker. It is an inspirational book that will encourage the reader to meditate, journal, listen to that intuitive voice, explore spiritual travel, and more.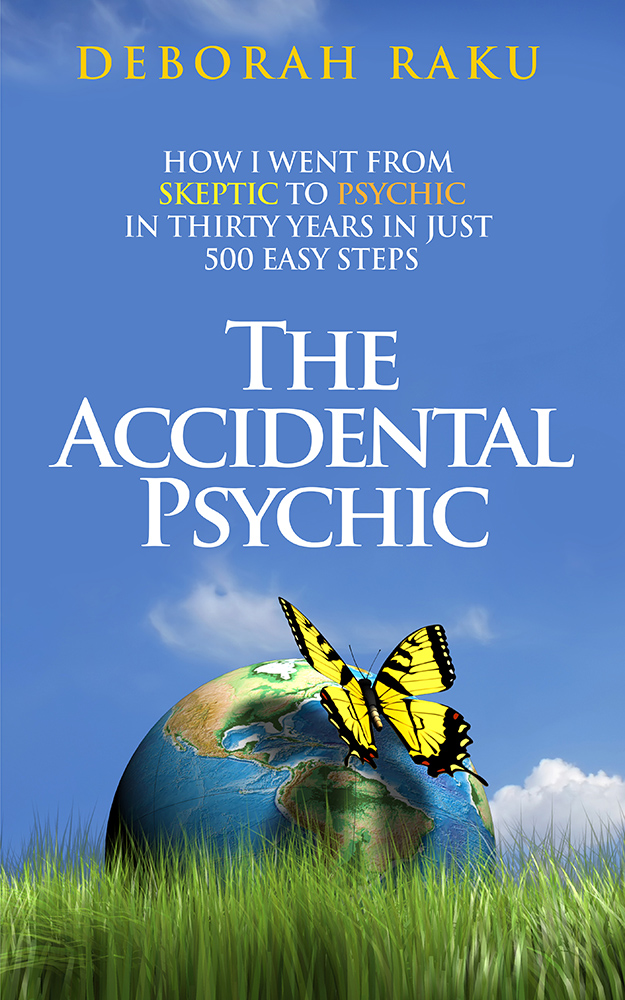 Please follow this link to Amazon to download the book:
http://www.amazon.com/dp/B00P46BQ58
I find that energy work has the potential to provide spiritual transformation, promote stress relief, erase emotional blockages, alleviate physical issues, provide mental clarity, and sometimes even produce happiness and joy. When I first began experimenting with energy work in the nineties I was skeptical but curious. However, after many years of practice and validation I have learned to completely trust what comes through. I work with the highest intention of service and compassion.
I am a clairvoyant and a medium and whenever information comes through for my clients during the sessions I like to spend time sharing that after the session has ended. I find it is very helpful to discuss the session from the viewpoints of both the practitioner (me) and the client. In many cases it seems we felt the same things at the same time.
To set up an appointment please contact me at 512-779-2251 or deborahdickson@gmail.com.
If you have questions please feel free to call. I am always delighted to talk about this work.
(Note: Although my legal name is Deborah Dickson, I mostly do energy work using the name Deborah Raku. Please see www.deborahraku.com for the most up-to-date information about my practice. Thanks!)